J.S. Institute goes places …………………
For quite some years we have been receiving requests from aspirants, our alumni and our well-wishers that we conduct programmes at Hyderabad, Chennai, Kerala, Aurangabad, Nagpur, Pune, New Delhi, Kolkata etc. For the first time we conducted programmes for MMIII, MMII, TO/JMG, Assessment Tests for POs/TOs at Thiruvananthapuram during Dec'18/ Jan'19. The programmes have been very well appreciated. Extracts of the comments of participants are given below.
"The programme is one of the best among any I had ever participated till date. Be it in terms of daily doses of motivations, the depth of information, the relevance of topics, the study materials, and above all, the proficiency of all the teachers… "
"Systematic and comprehensive. This is the best training I have attended, and it added more value to my knowledge of banking."
"Very much informative; …proper guidance, doubt clearing is also good."
"Dedicated faculties; really fruitful, …"
"Clarity in delivery is good."
"Delivery is exceptional, because the holistic approach you are following is better than merely taking the class…"
"The programme was very good…and well organized and planned than what I expected."
"All the sessions were crisp and exam-oriented."
"Most awaited programme to attend. Excellent."
"Good initiative and an excellent programme. Motivating, wide eye opener, enthusiastic…"
"Exceptional, result-oriented and constantly updated. Very helpful to the audience."
"Excellent quality of delivery from experienced and knowledgeable trainers."
"JS Institute is second to none in banking related exams."
"Everything was perfect. Keep us the best job all of you are doing. Thanks a ton!!"
"The programme is outstanding and very helpful. Thanking you all for coming to Trivandrum and help us prepare for exams."
"Deep coverage of topics."
"Precise, excellent capsules."
"Come again to Trivandrum."
The programmes at Thiruvananthapuram were conducted at the initiative of SBI Officers Association, Kerala. The programmes were conducted in the TRABOES Administrative Building at Thiruvananthapuram. The leaders managing these were very helpful and efficient resulting in a productive combination for learning and success. 220+ participants were benefitted in all.
For the 2020 exams, we intend to conduct programmes additionally at Hyderabad, Pune and Chennai. More centres will be included as we progress. The programmes will enable aspirants understand banking holistically and will be conducted in time to help them prepare well for the exams and achieve success.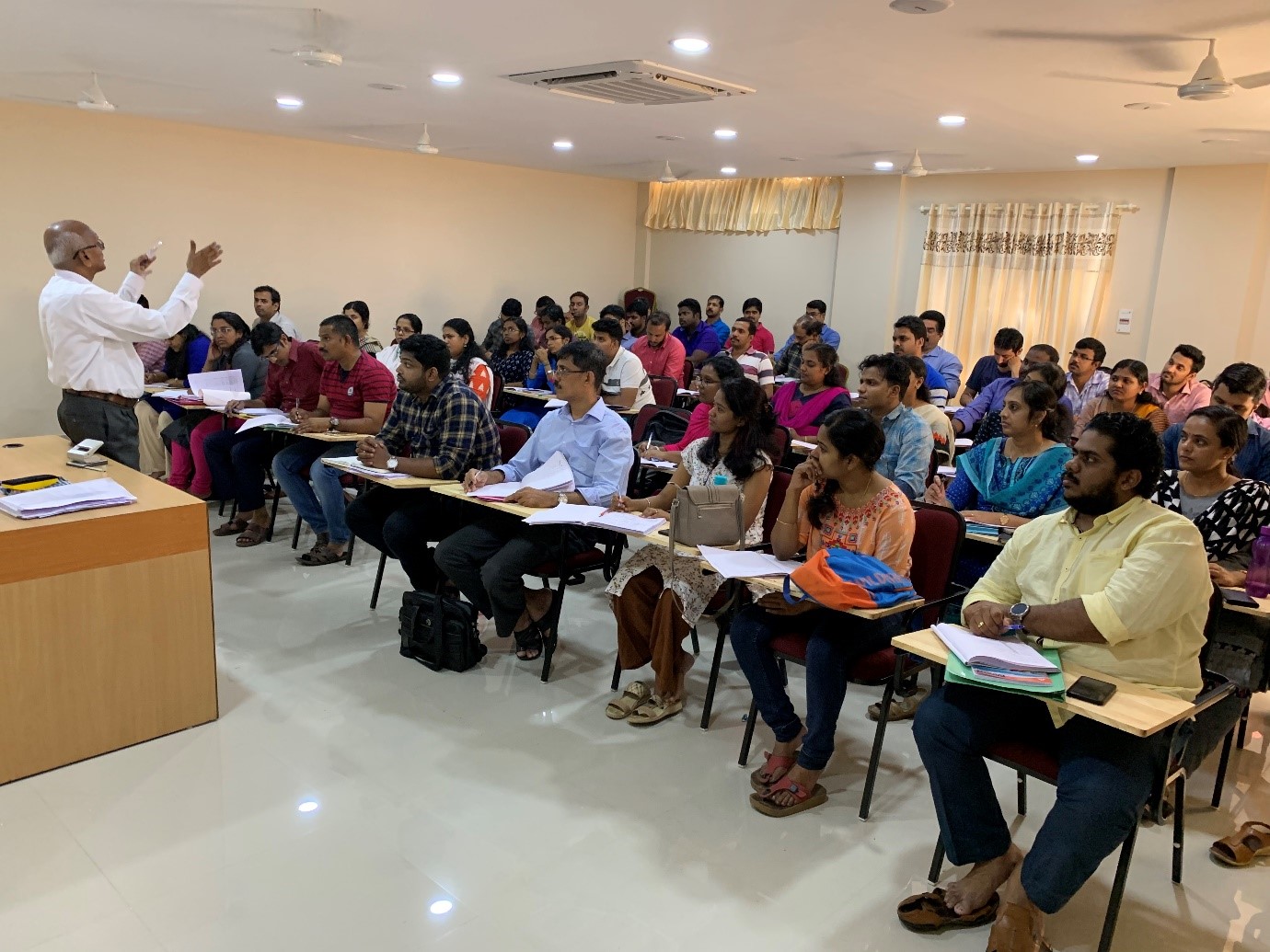 The Dean, Mr. Paramasivam, elaborating a point.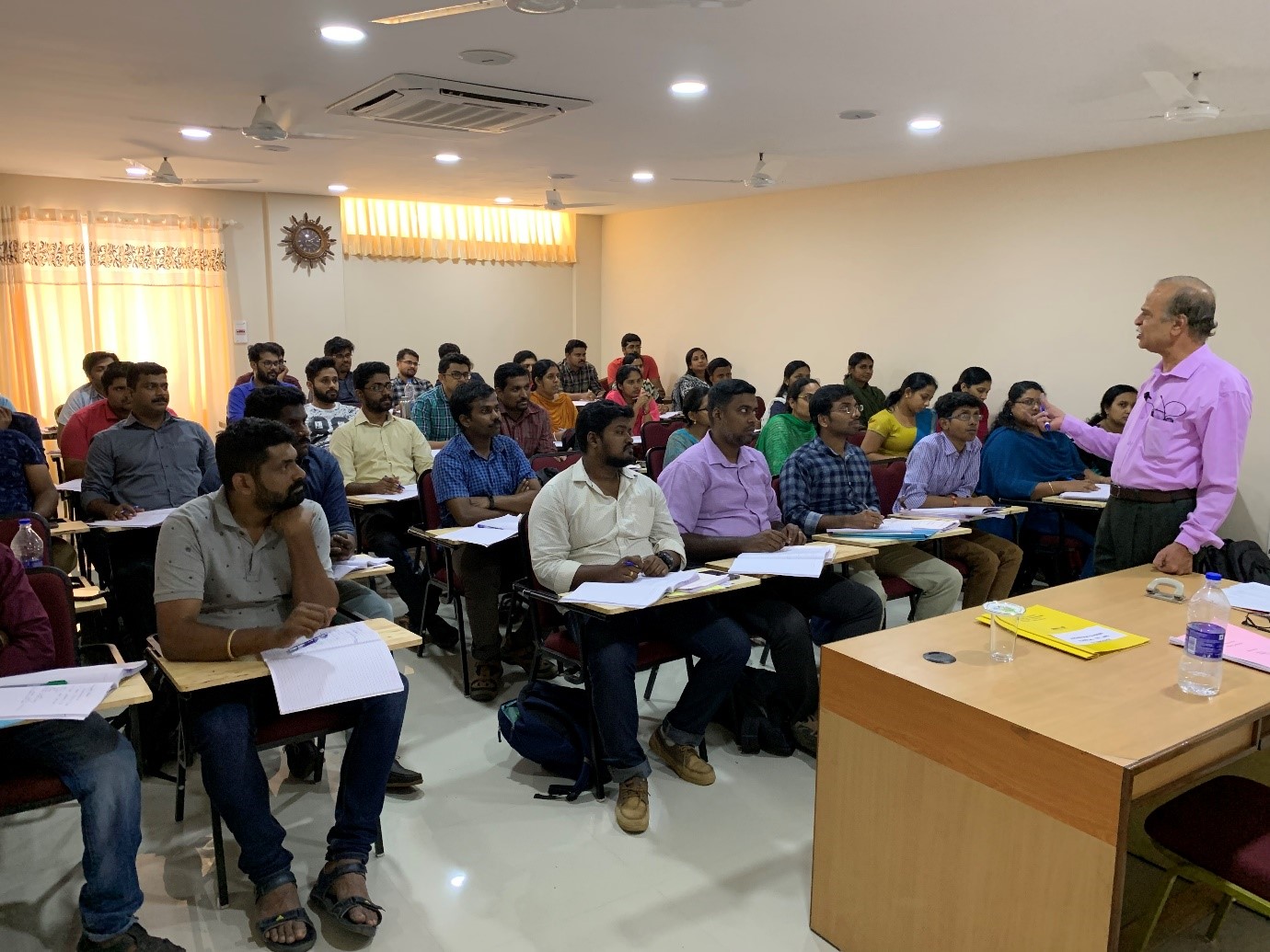 Mr. Chandrasekara, faculty, at the class.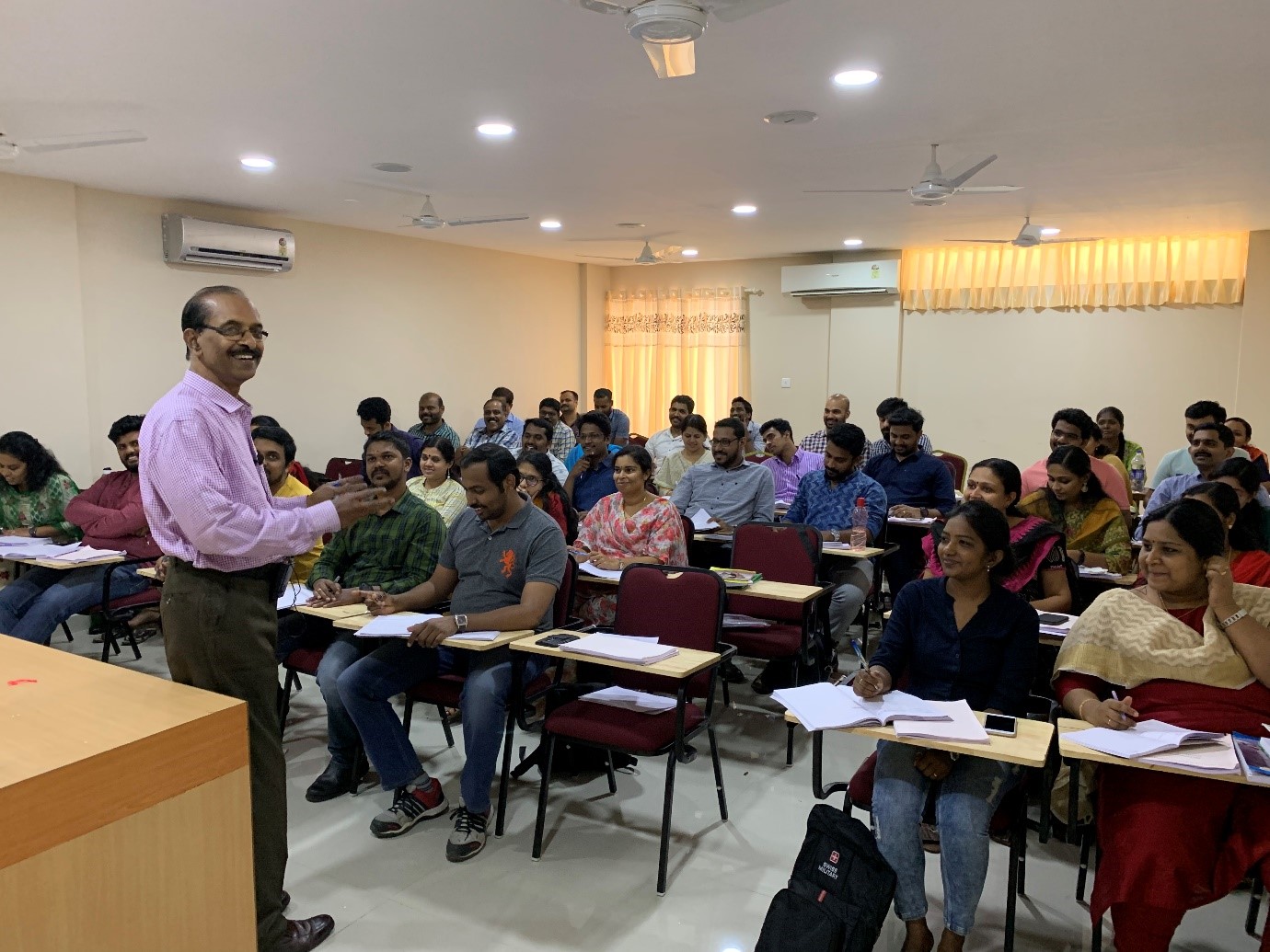 Mr. Selvaraju, senior faculty, engaging the participants.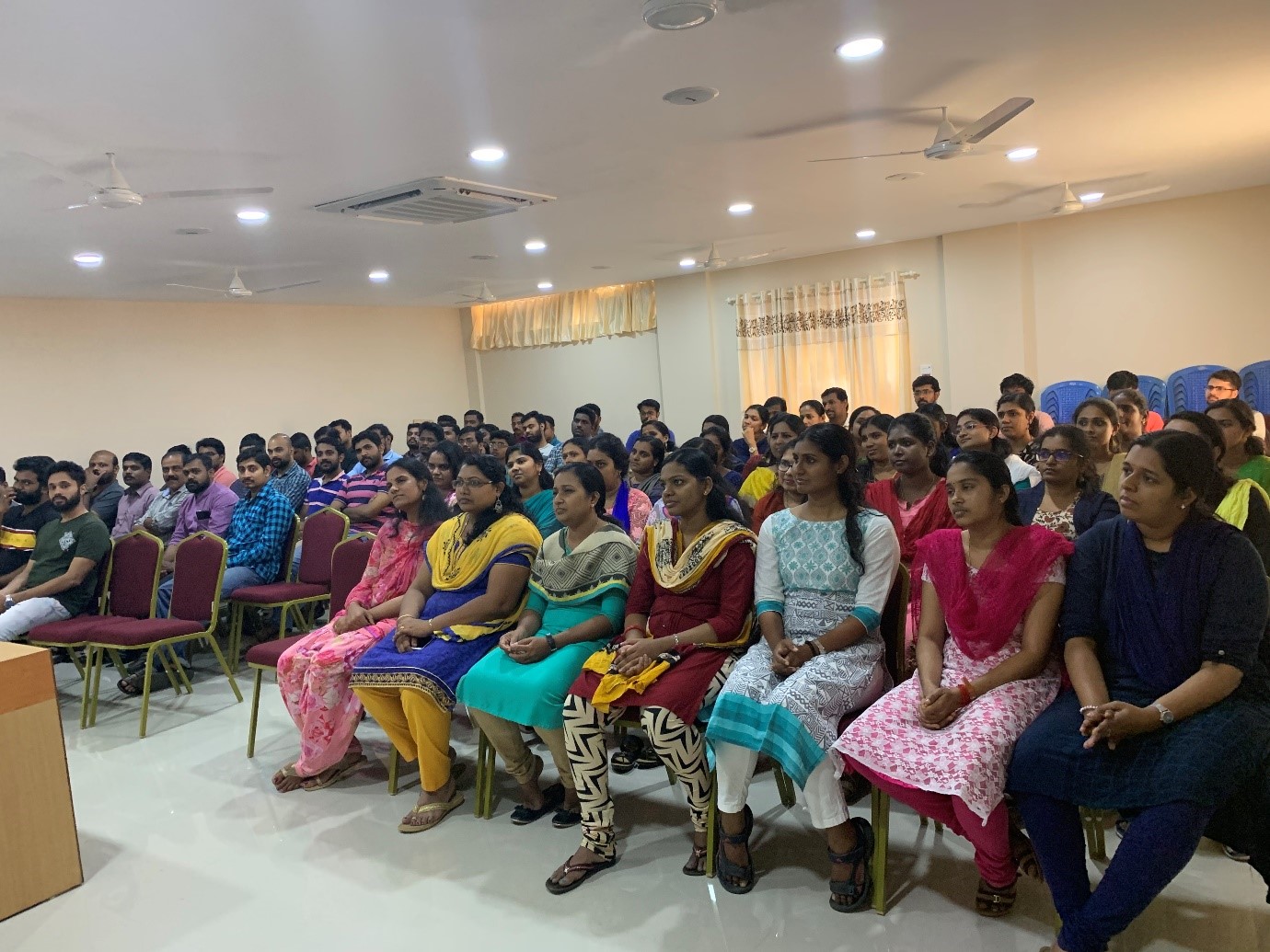 The participants at the valedictory session.